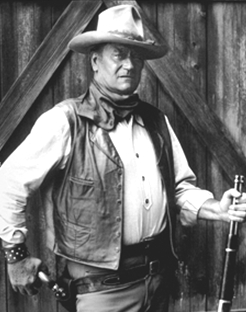 The recent revelation that U.S. interrogators in Guantanamo Bay used a horrific video of John Wayne beheading a detainee to shock other prisoners into talking has reignited a long-standing debate over using
clips of dead movie stars for roles they never signed off on while living.
Advances in digital filmmaking in the 1990s led to the use of deceased idols, primarily for advertising. Humphrey Bogart graced Pepsi commercials, Gene Kelly danced with Paula Abdul, Groucho Marx shared a Coca-Cola with Cary Grant, and John Wayne helped sell Coors beer.